Events
The best way to live stream events online
Jumbo builds fully functional community hubs for live streaming online events. We do it all so you can focus on your content. Let Jumbo handle ticketing, broadcasting, and audience engagement to give your viewers a show they'll never forget.
Jumbo is the gold standard to live stream events online for summits, keynotes, conferences, festivals, and more.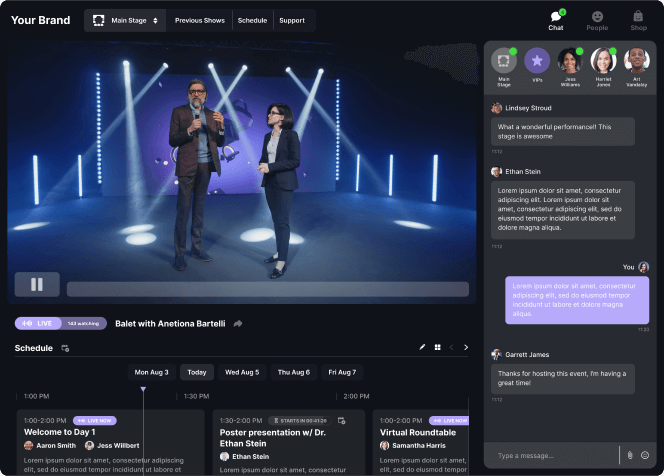 "We are creating a new digital space in which artists perform and audiences explore opera through a series of newly produced performances for the screen. We would highly recommend Jumbo."
Megan, created a virtual opera house
Event Streaming
Jumbo broadcasts from your custom domain. Using YouTube, Zoom, and Twitch is like renting someone else's house, but Jumbo is investing in yourself. When we build a Jumbo platform for you, you own it. Choose between free registration, or sell tickets. Your registrants will receive email and SMS notifications when you go live. Engage your viewers with live chat, quizzes, and polls. Create premium streams for your VIPs.
Key Features
Our mobile-friendly schedule tool provides your audience with all the information they need in an easy to use fashion! Users will never miss a session with our quick add to calendar button. If they do miss a session no biggie, keep your on-demand library updated live as your event happens. Capture valuable watch metrics from in-person and virtual attendees alike, while providing on-demand access for viewers across time zones to grow your reach.
Flexible Pricing
Jumbo is priced to allow anybody to own their own channel. We'll be your full service partner in managing your new live streaming platform. Monthly licenses start at just $399. Need a one-time custom event? No problem. Our event production team can help you build your event from scratch. Contact us today to learn more.
Browser Based
Don't force your attendees to install and play around with a custom app that glitches; use polished browser experiences across all devices! It's as easy as sharing the login link. Mobile-friendly engagement tools are just as easy to use in-person as they are online. Centralize your group activities like Q&A, polling and brainstorming so that the entire audience can interact together, live! Built in video networking can connect your users from IRL, to URL.
Don't let your hybrid audience feel left out
Integrate with your favorite badging and engagement tools, and use Jumbo's out of the box feature set and data collection to build a thrilling and intimate hybrid experience that won't leave half of your audience feeling left out.
85% of B2B event organizers see a positive ROI from their Hybrid events, we have the experience, team, and technology to ensure you see the same.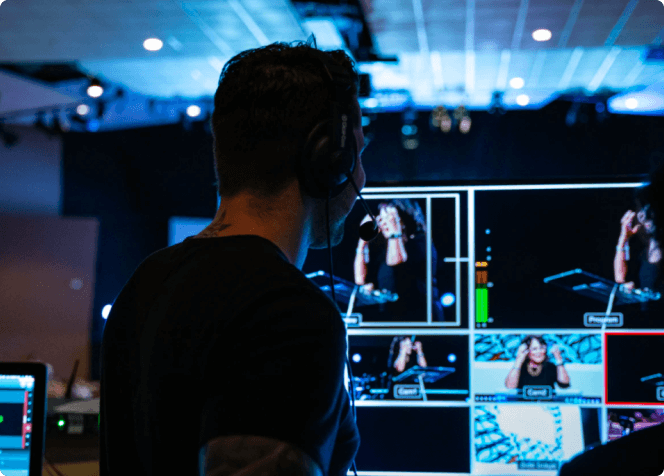 Features designed to make event day seamless
Custom registration
Collect the information you need, from just an email address, to detailed user profiles and surveys, with our fully customizable registration builder.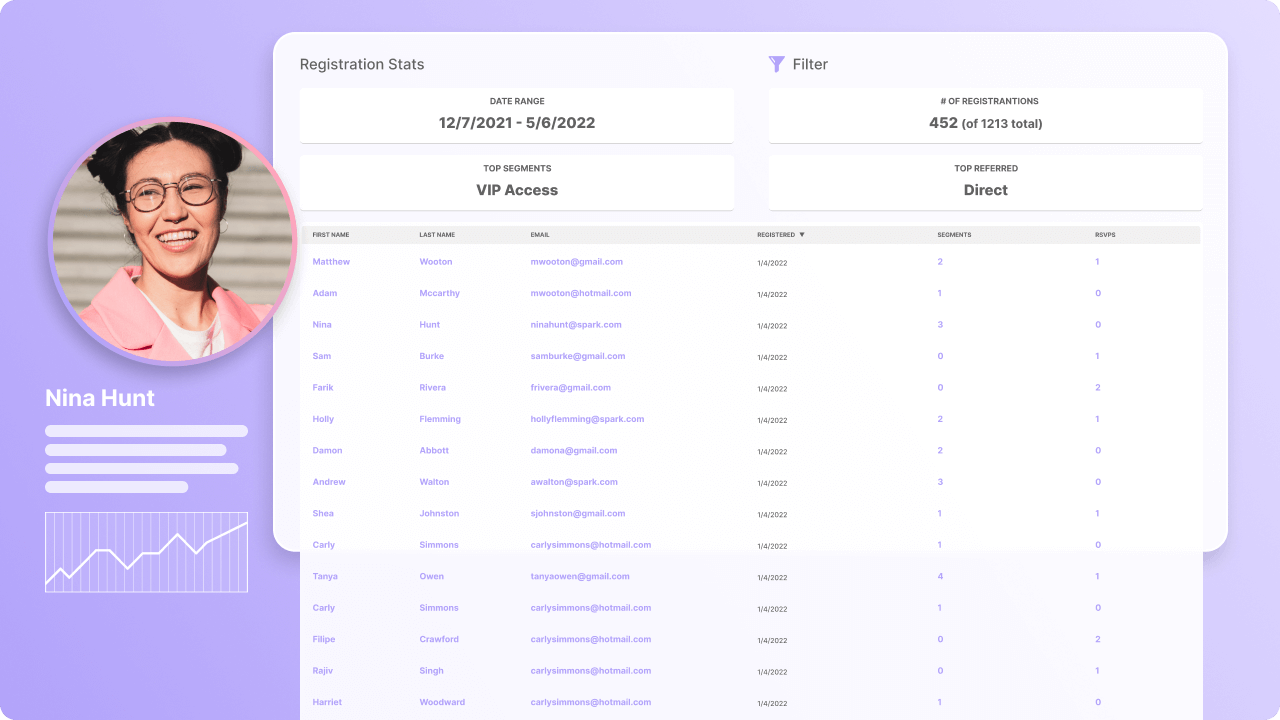 Ticketing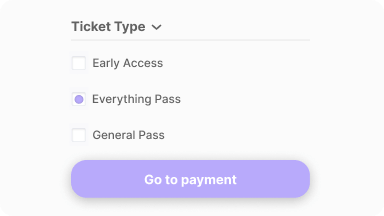 Let attendees purchase at different ticket levels, and redeem access codes for discounted or VIP access
Subscriptions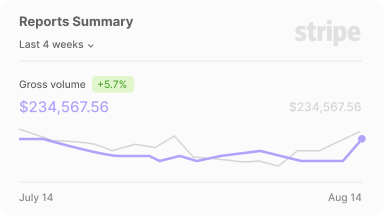 Build your streaming business through recurring monthly or annual subscriptions with easy customer management powered by Stripe
Segmentation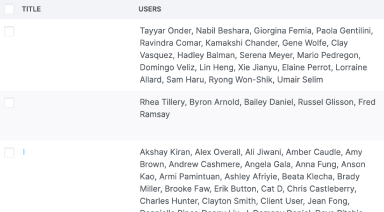 Build custom segments based on user data to personalize your audience's experience, and tailor your analytics