Events
Engage your base, raise more money, change the world
Jumbo creates visually stunning and user-friendly virtual and hybrid platforms that re-vitalize campaigns and increase the reach local and state parties have with their voter base.
We help state parties expand their reach by offering a hybrid alternative to their constituents who are unable or prefer not to attend in-person events.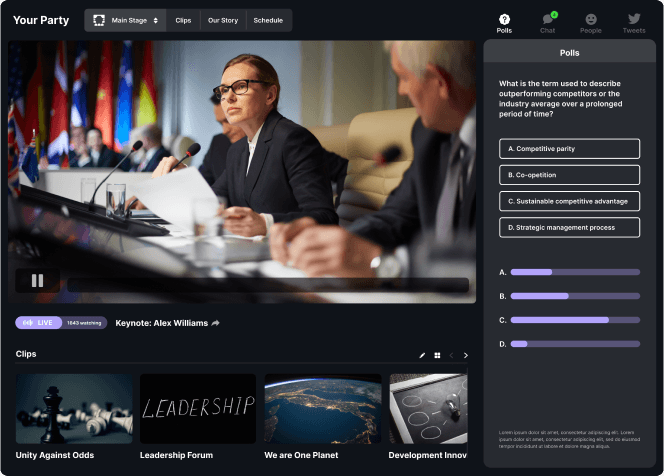 While our delegates loved being at the hotel, they really liked joining online. It allowed them to see the votes in real-time, as well as join in person when the Convention voting started heating up.
Democratic Party of Hawaii on their hybrid State Party Convention
White-glove service
Jumbo's award winning production team, plus our infinitely-customizable platform, will bring your vision to life stress-free. We will be with you for every step of the way!
One stop for your events
Host unlimited events in your platform, each with a unique design to create a memorable experience for your event attendees. Retain valuable data on attendance and engagement cross event.
Engage your base
Utilize tools like SMS messaging and live chat to in-platform voting and announcements, to get your voters into your events and keep them committed to your cause.
Your party deserves a platform that's as versatile as you
Import & Integrations
We can build in any existing tools you use or try out our native options. When it comes to registration, upload existing attendee lists, or sync directly from your CRM of choice.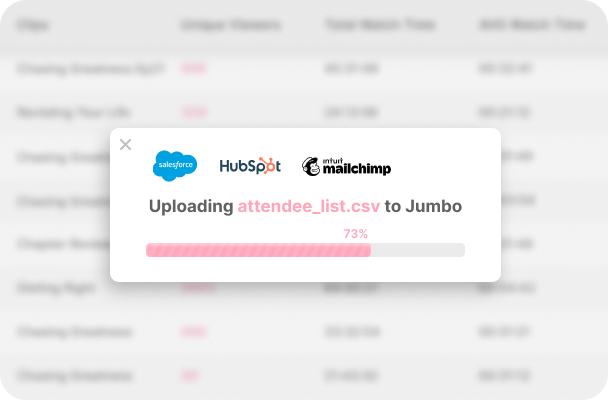 BYOWA: Bring your own web-apps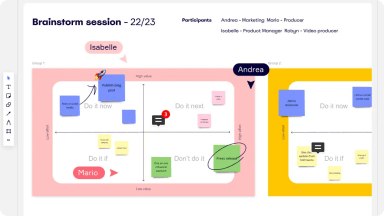 Embed any third-party URL in our sidebar, including websites, games, and other engagement tools.
Donations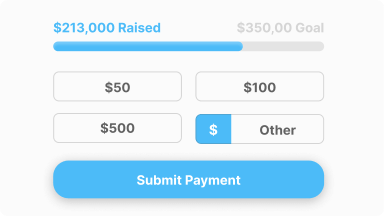 Accept donations directly in context to your content via our Stripe integration, or bring your own fundraising provider.
Voting & Quizzes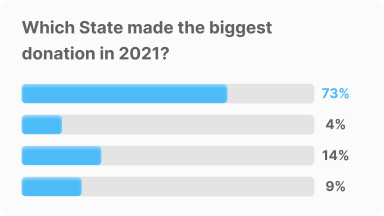 Activate your audience through creative polls & quizzes via Jumbo's own tools or our Slido integration.
Join the Party
We build secure platforms that the North Carolina and Hawaii Democratic Parties have used to host & enhance their town hall events, conventions, and regular meetings/webinars.