Registration
&

payments

Everything you need to onboard, monetize, and manage your audience
Custom
registration
Collect the information you need, from just an email address, to detailed user profiles and surveys, with our fully customizable registration builder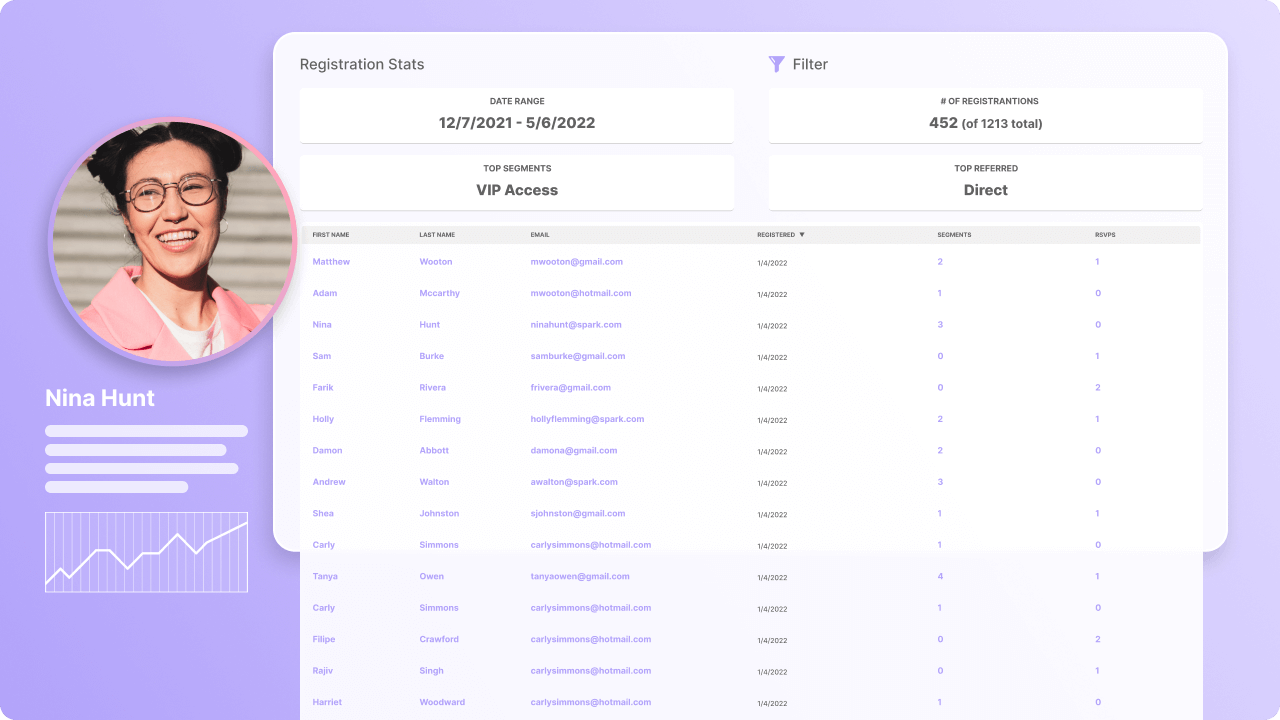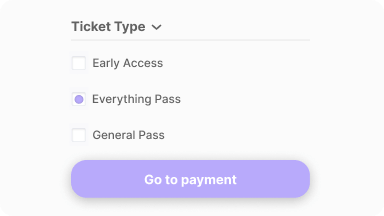 Ticketing
Let attendees purchase at different ticket levels, and redeem access codes for discounted or VIP access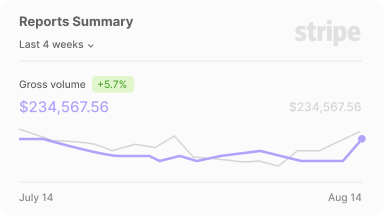 Subscriptions
Build your streaming business through recurring monthly or annual subscriptions with easy customer management powered by Stripe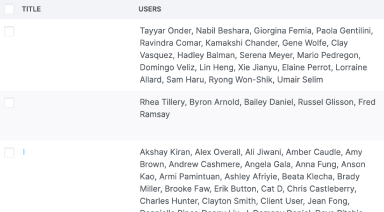 Segmentation
Build custom segments based on user data to personalize your audience's experience, and tailor your analytics
Import & integrations
Upload existing attendee lists, or sync directly from your CRM of choice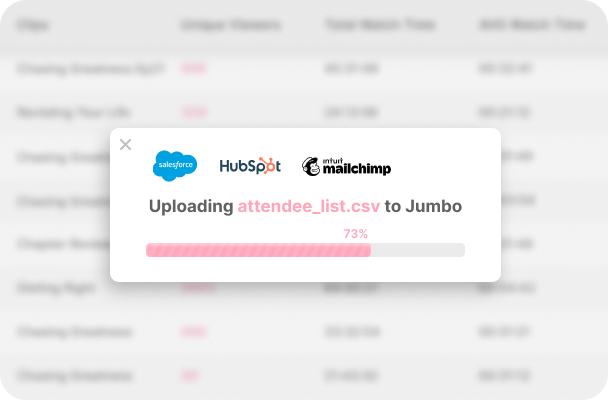 Complete control
A true content management system with limitless customization and infinite possibilities for your videos, events, & community
Branding
Make your platform a seamless extension of your brand and existing web properties, even tailor the branding of each channel to your shows and sponsors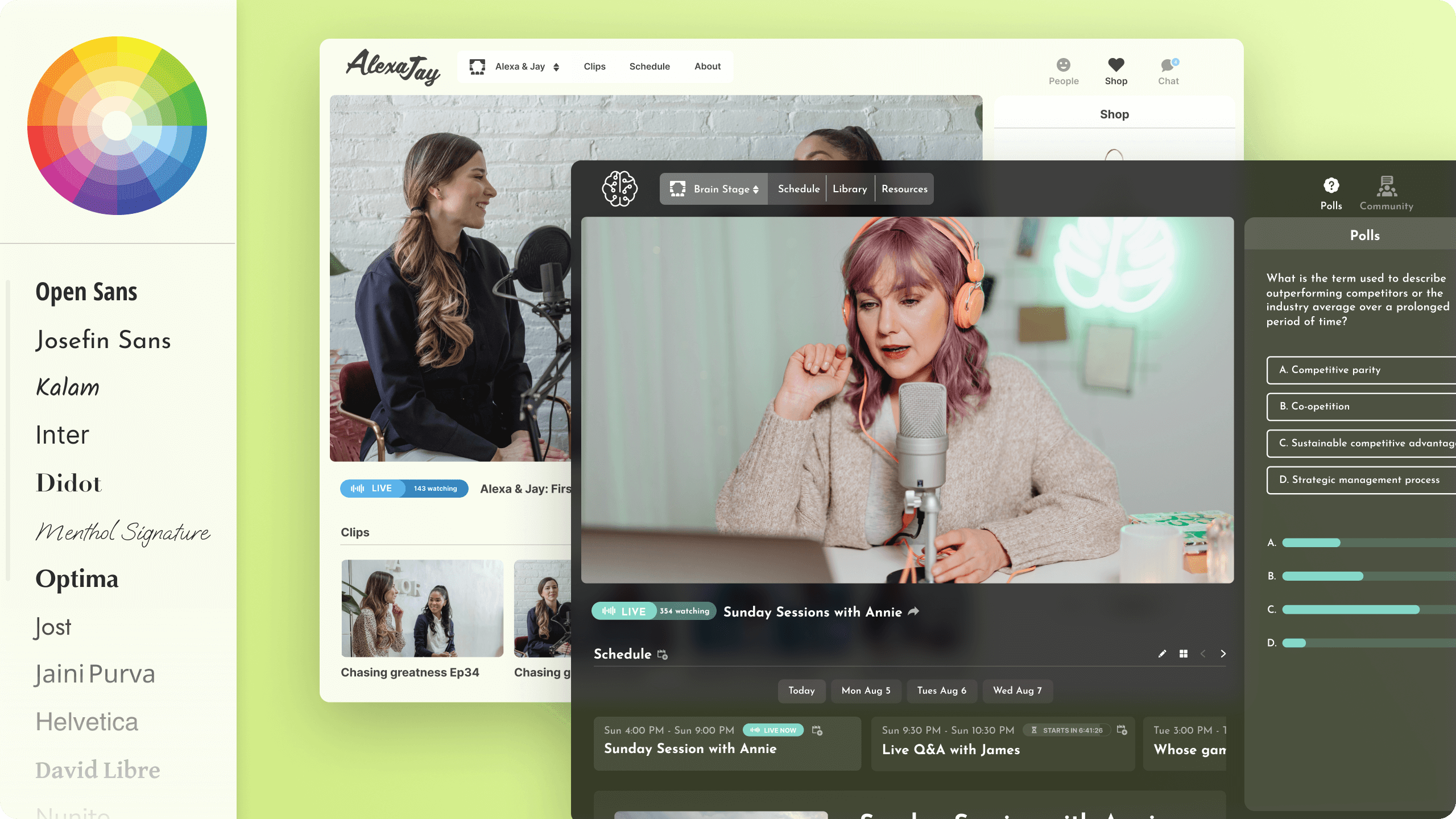 Channel builder
Build each channel block by block, with complete control over content, layout, and your audience's journey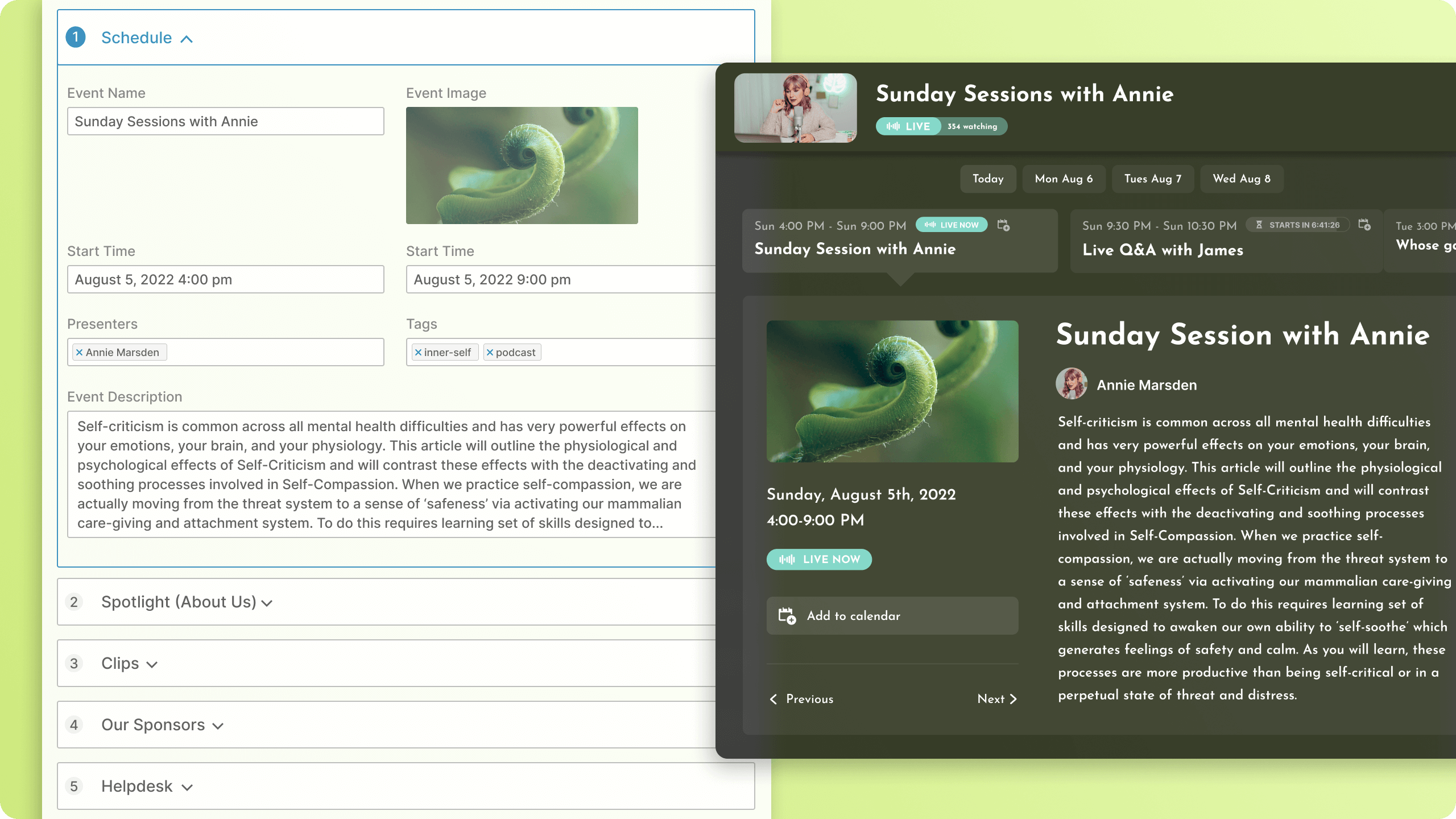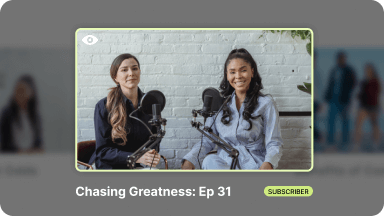 Content personalization
Control which users see which channels, and even on the same channel, which versions of content they see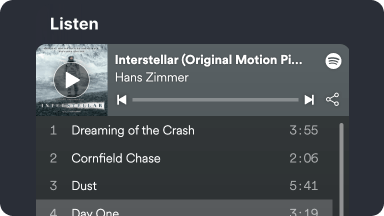 Embeds
Embed any URL on-page or in our sidebar to extend and integrate your site with all kinds of third party resources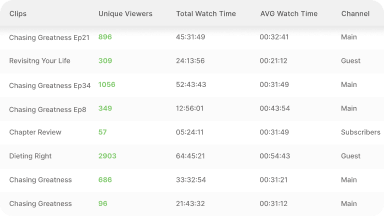 Import & export everything
Manage users, schedules, videos, and a lot more via importing and exporting data via CSV and Excel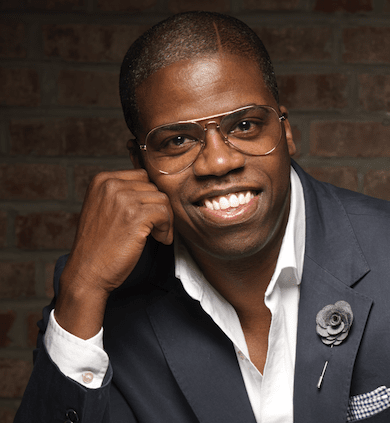 "There wasn't a problem that Jumbo didn't have a solution for. Jumbo met all of the needs that I had for the platform."
HTML & CSS
Take customization a step further with support for custom HTML and easy CSS overrides with real time code previews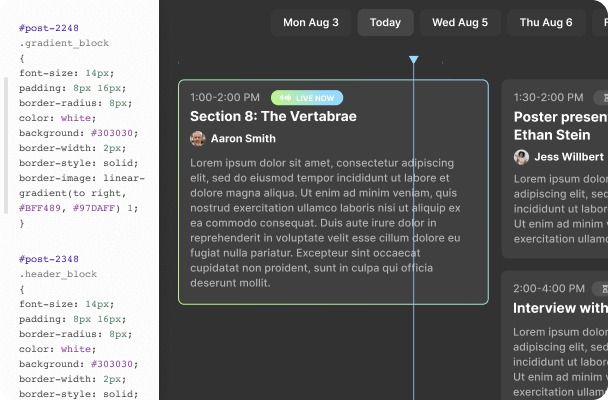 Live & on‑demand
Meet your audience whenever they may be by blending the best of on-demand & live content
Broadcast
For your big events, use our live broadcast abilities to stream to thousands of attendees. Stream directly to Jumbo via RTMP, or use our Vimeo or YouTube integrations.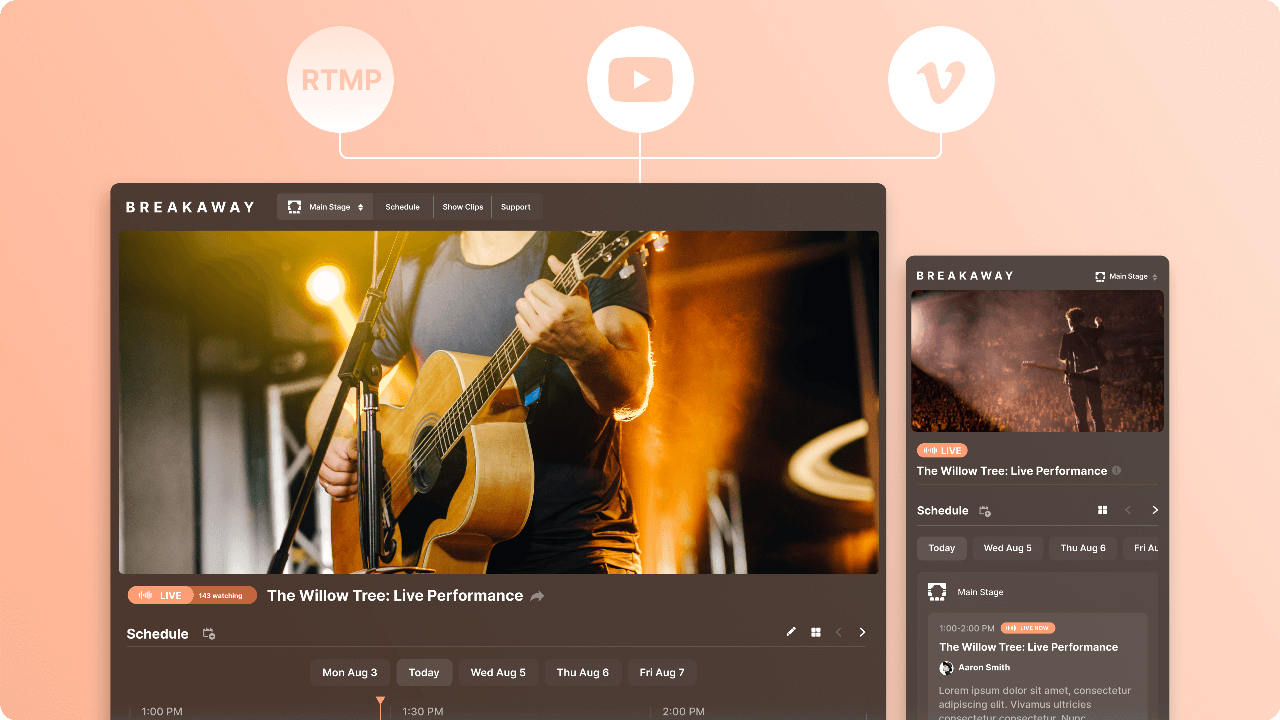 Breakout sessions
For smaller events or more intimate groups, leverage our breakout rooms to facilitate interaction among attendees. Use Jumbo's own breakouts, or use our Zoom integration.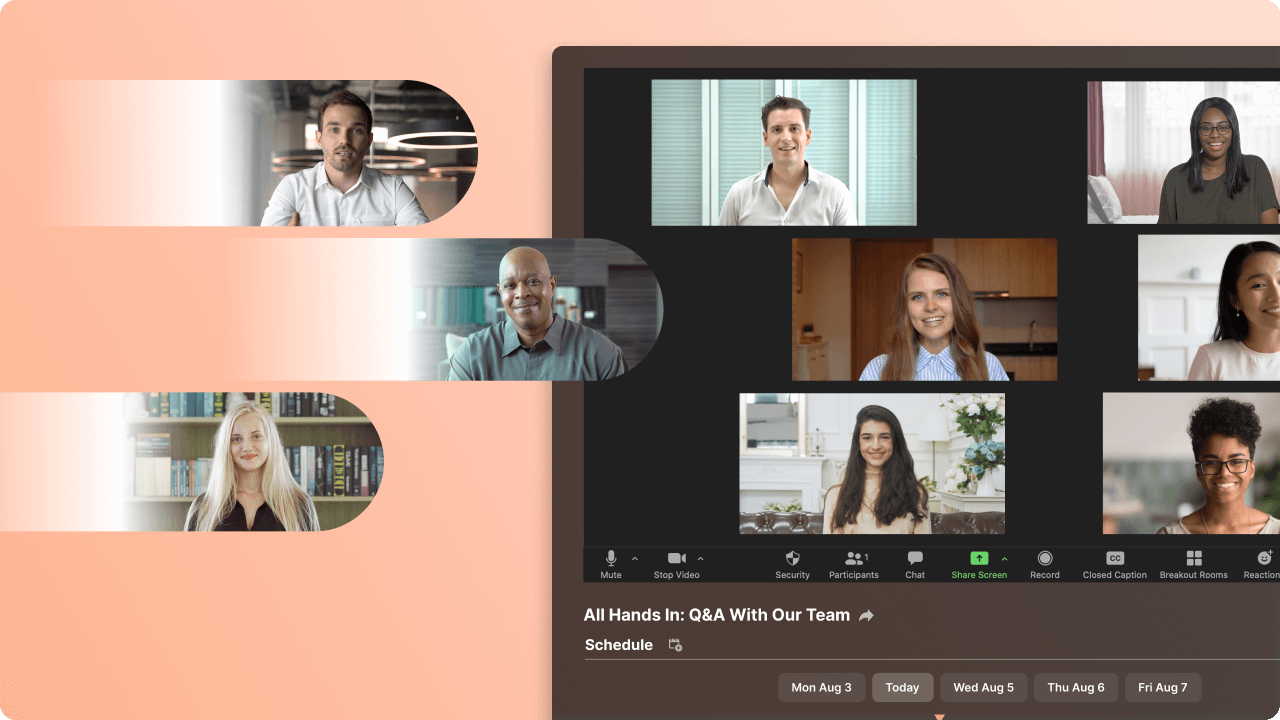 Video library
Build your streaming network with a library of your shows, events, and more. Featuring integration with Vimeo and YouTube.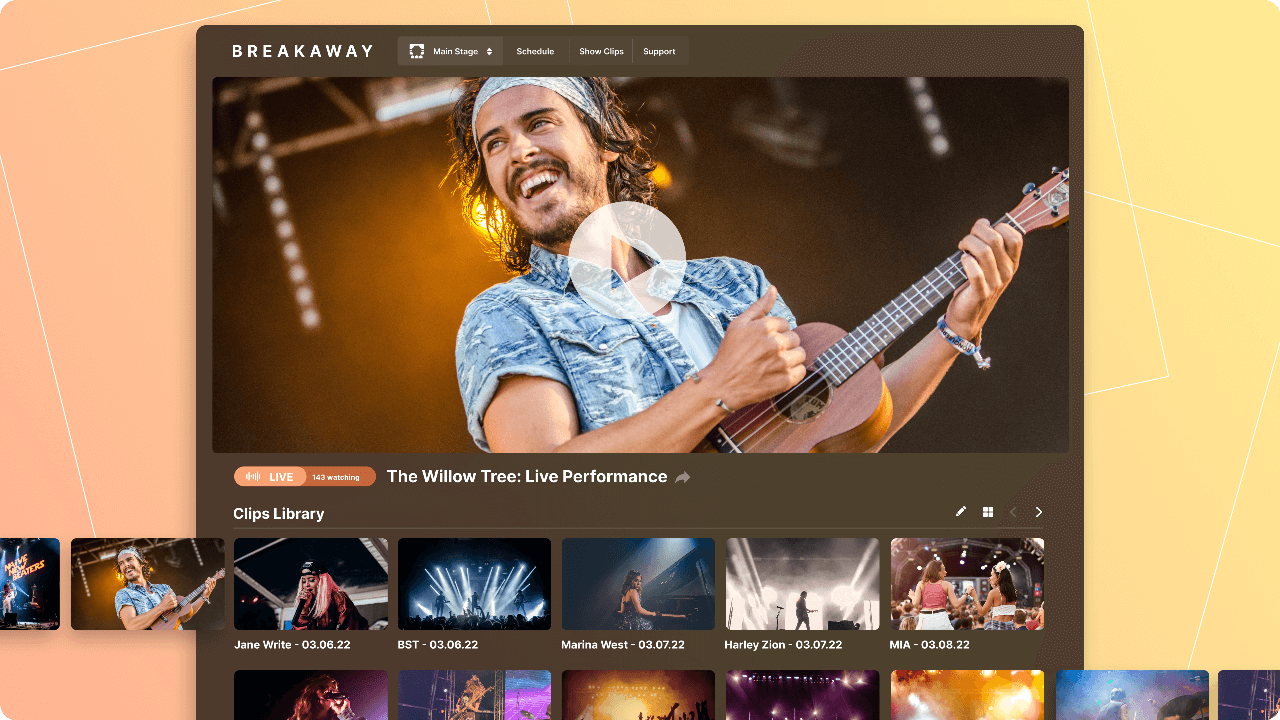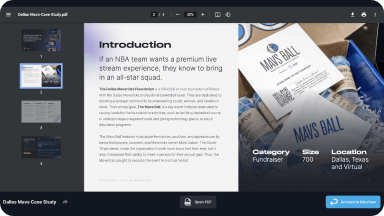 Galleries, PDFs, links
Your library isn't just limited to video. You can also easily provide access to image galleries, PDFs, and external links.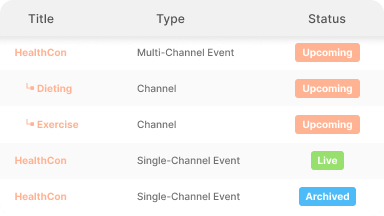 Control room
Master the flow of users, and toggle between modes of content before, during, and after a show from our easy to use control room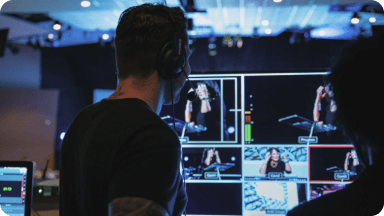 Production services
Our team is available to assist with event design, content population, and live platform and video production, to help your brand shine in the spotlight without your team breaking a sweat
Attendee engagement
Help your audience connect with your brand, your content, and each other
Chat & directory
Users can chat in one or more groups, and even browse profiles and send direct messages if enabled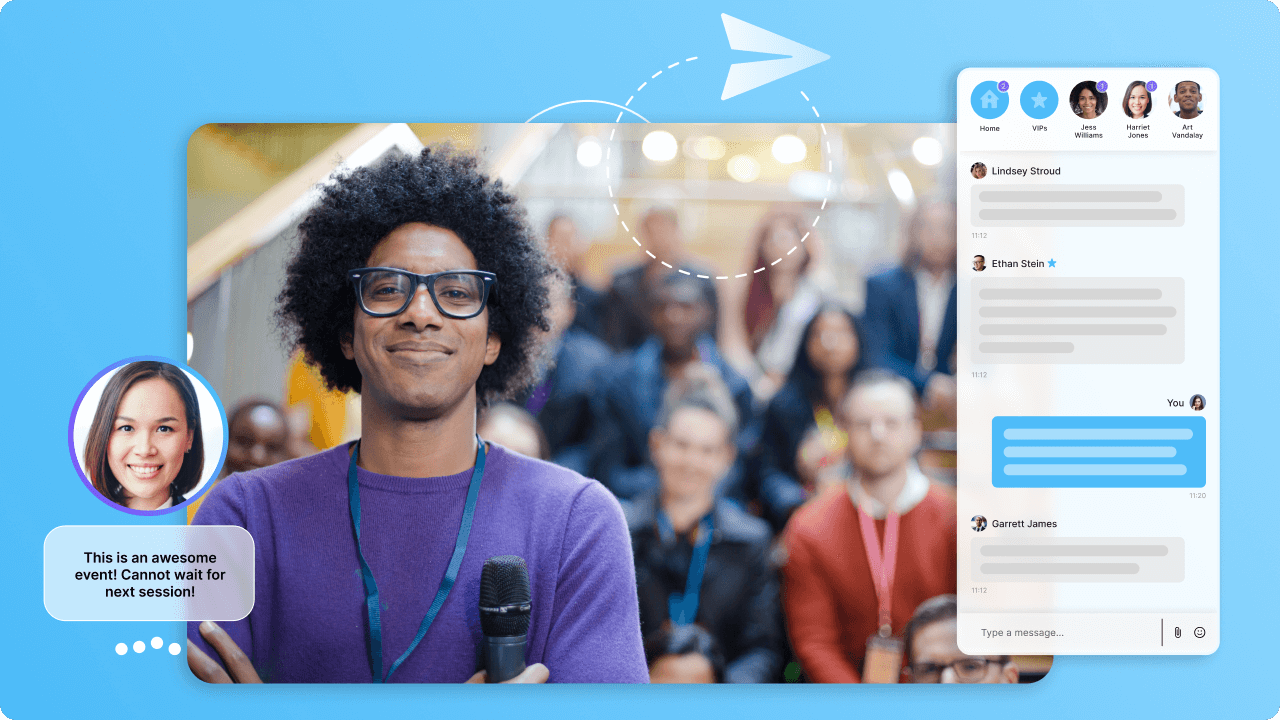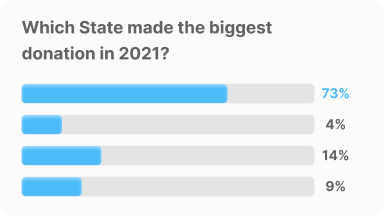 Polls & quizzes
Activate your audience through creative polls & quizzes via Jumbo's own tools or our Slido integration.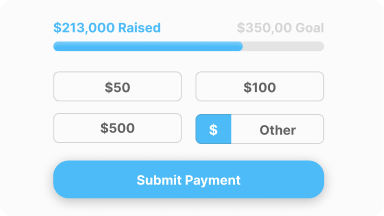 Donations
Accept donations directly in context to your content via our Stripe integration, or bring your own fundraising provider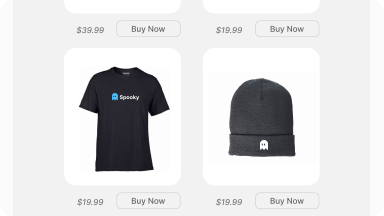 Shopping
Embed your online store directly in Jumbo's sidebar to surface products and offers relevant to your content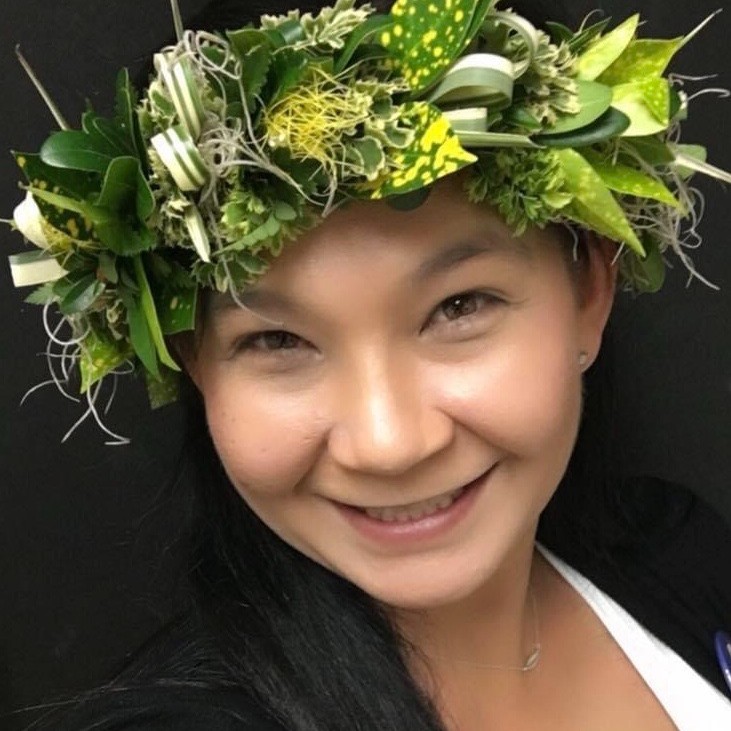 "While our delegates loved being at the hotel, they really liked joining online. It allowed them to see the votes in real-time, as well as join in person when the Convention voting started heating up."
Erynn Fernandez
Executive Director, Democratic Party of Hawai'i
Goals
Build each channel block by block, with complete control over content, layout, and your audience's journey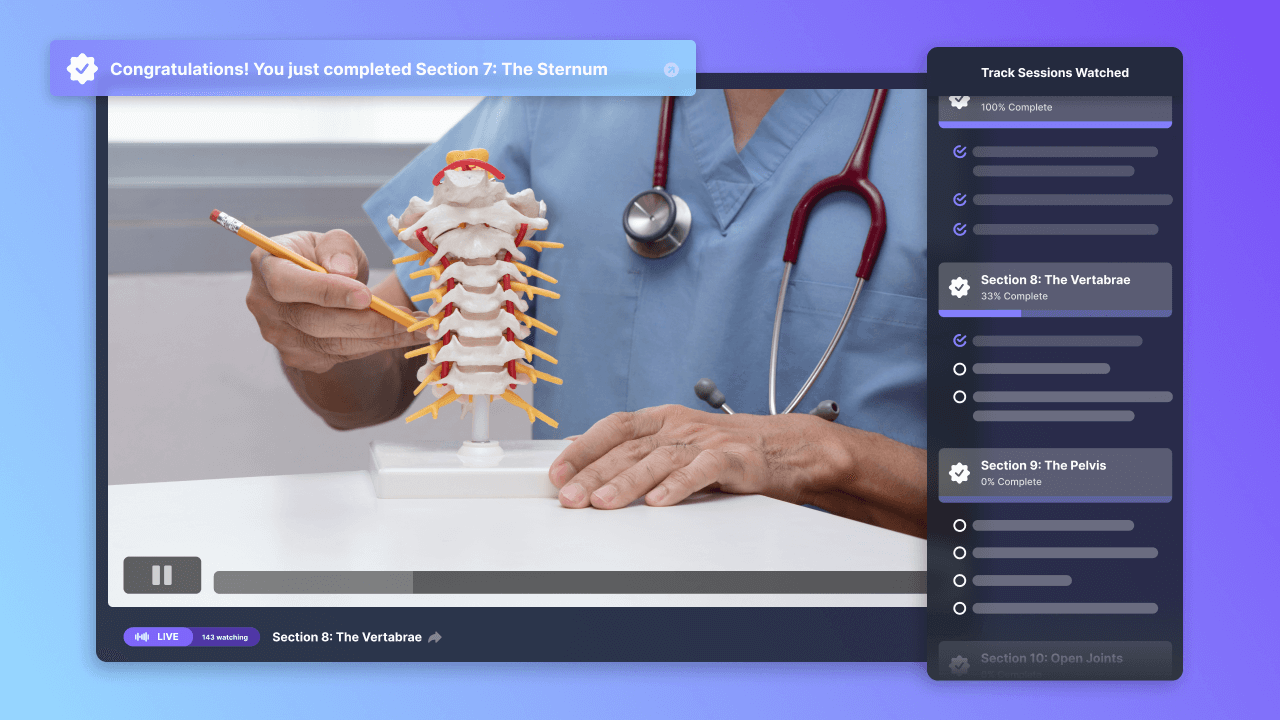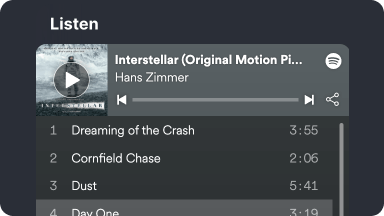 Bring your own
Embed any third-party URL in our sidebar, including websites, games, and other engagement tools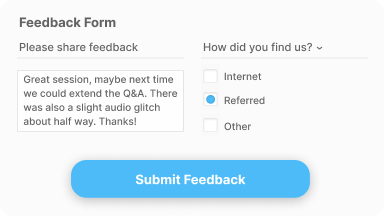 Forms
Create custom forms for collecting information, capturing interest, and making contact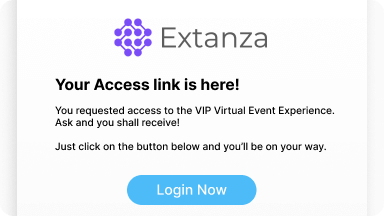 Email & SMS
Send email and SMS messages to registered users to remind them of important events
Announcements
Send instant and attention-getting announcements to one or many channels to provide timely information, direct attention, or distribute offers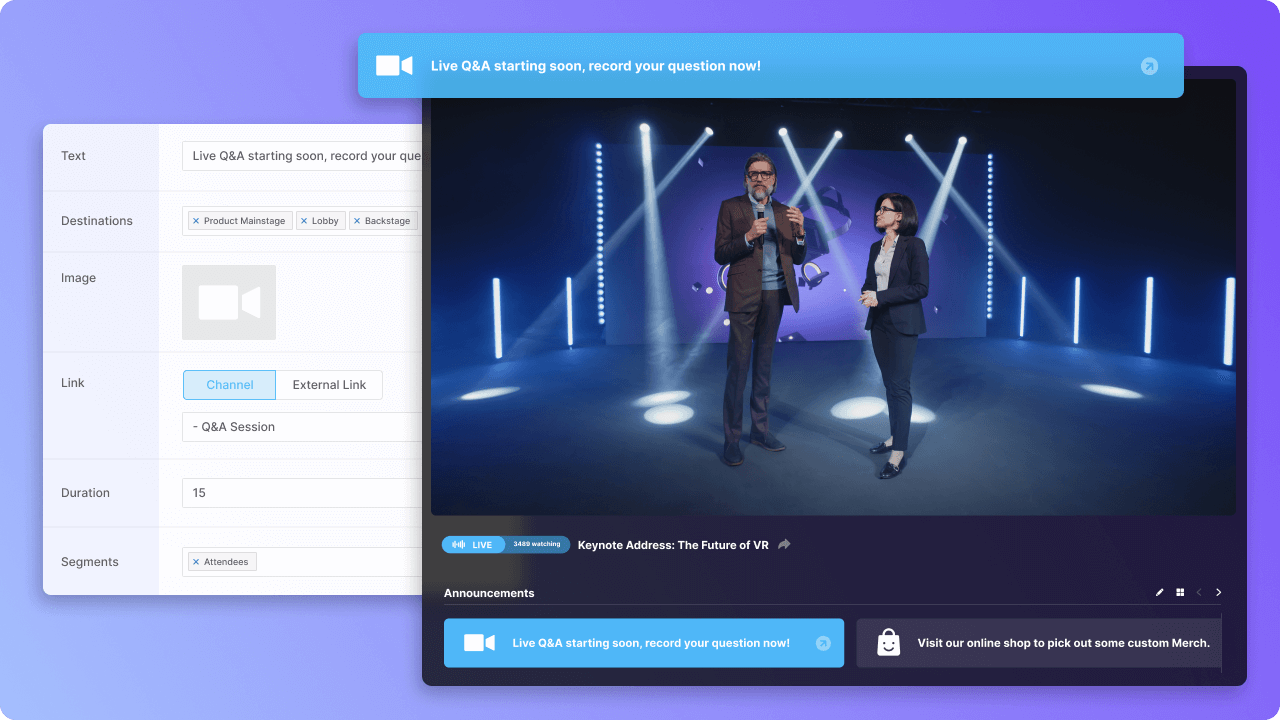 Analytics
Follow the pulse of your community and event, measure user engagement, and track the impact of your content
Real-time stats
Watch users as they join your site and interact with content in real time from all over the world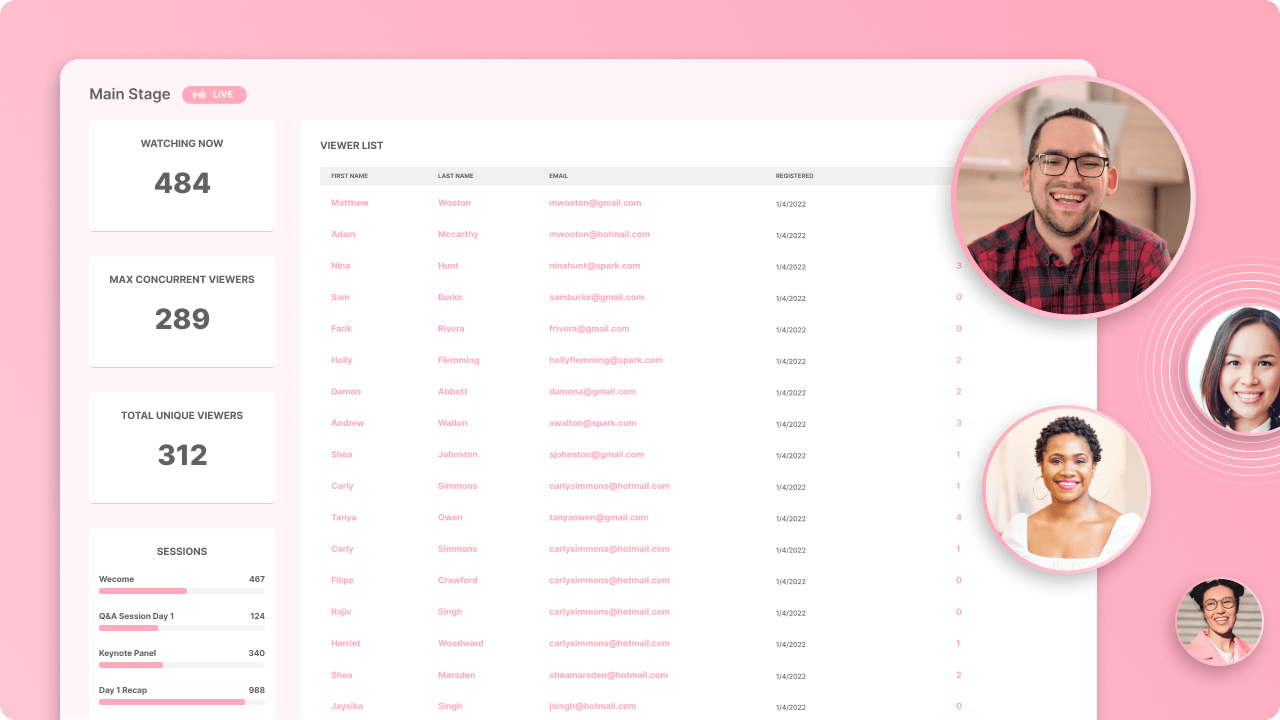 Video engagement
Report on videos, from views to watch time, and even break down engagement by session or chapter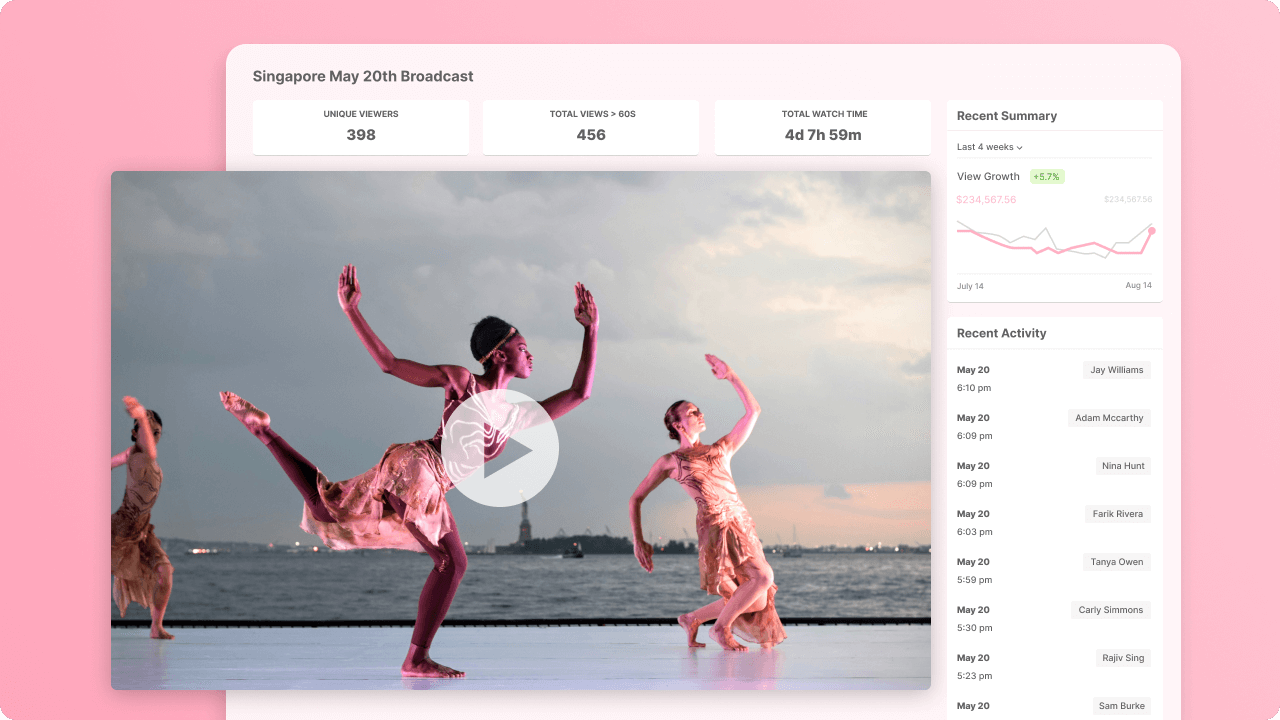 User stats
Measure attendance as a whole, by segment, and individually, comparing registrations, to attendees, to engagement with key content and messages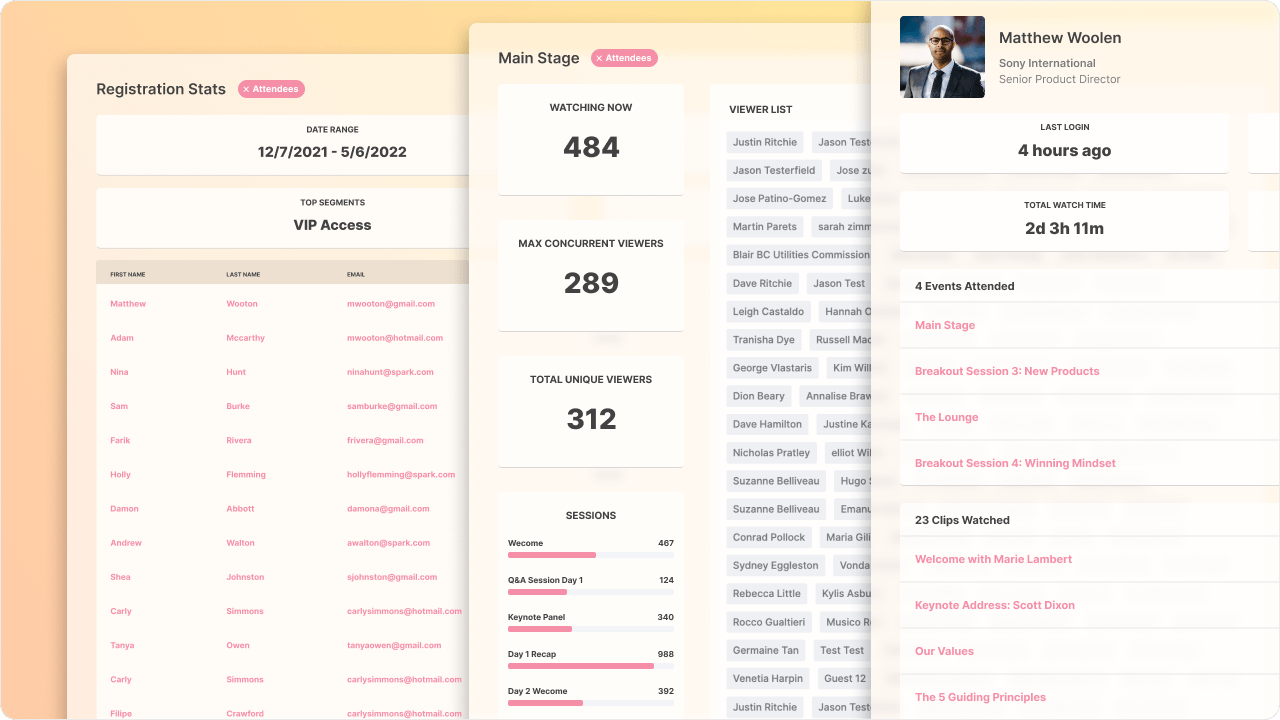 White-glove service
From training, to event design, and custom features, you can do this. If you need us, we're here to help
Platform design
Our team is available to assist with design, content population, data management, and anything else to make sure your platform is an immediate and ongoing success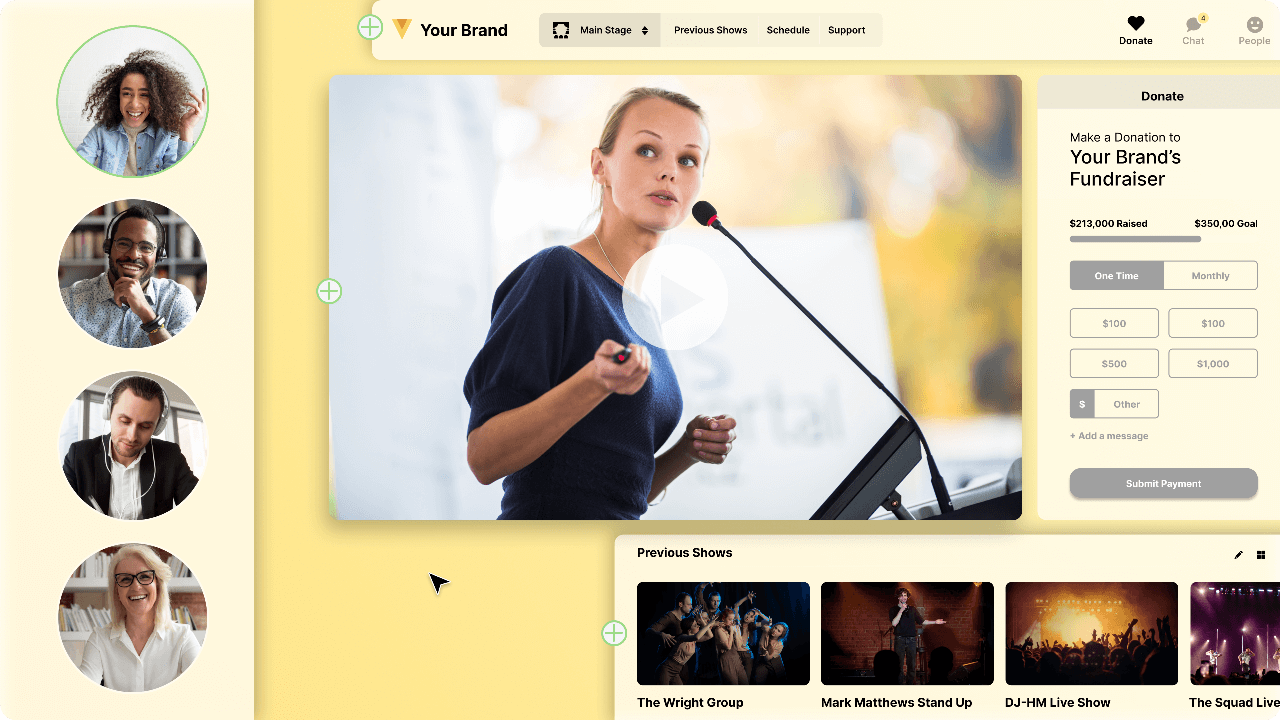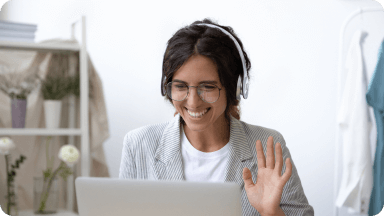 Training & support
Every Jumbo site comes with a free series of training and onboarding meetings, and unlimited access to customer support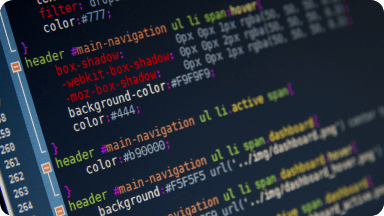 Custom development
Have something special in mind? Our team can build custom features and layouts to fit your requirements.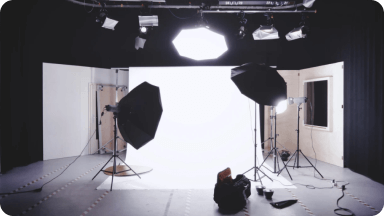 Live production
Need a hand or four? Our producers can run your platform on the day of your event and provide a host of video production services as well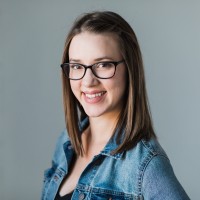 "Expect customer service so good that you feel like friends afterwards, you can expect to have knowledgeable people joining your team that truly care and help create problem-solving solutions."